Perhaps one of my favourite buildings in Edinburgh and certainly one of the most unusual…I thought I would make a quick post just to highlight how unique this particular building is and to show it from a few different angles. I do love landscape photography but it's buildings like this that really make it easy to spend a day (or a night!) around the city photographing!
The Tolbooth Tavern, or to use its proper name the Canongate Tolbooth, is found about three-quarters of the way down the Royal Mile on the north side. Although the tolbooths were originally for levying customs and tolls when first built, they developed into much more than this. The tolbooth became a council meeting chamber, court house, jail and sometimes also a place of public punishment or even execution. Some tolbooths provided services such as schools, equipment storage, record keeping and entertainment. The oldest record of a tolbooth was in Berwick upon Tweed in the late 13th century. This particular one was built in 1591, over 400 years ago!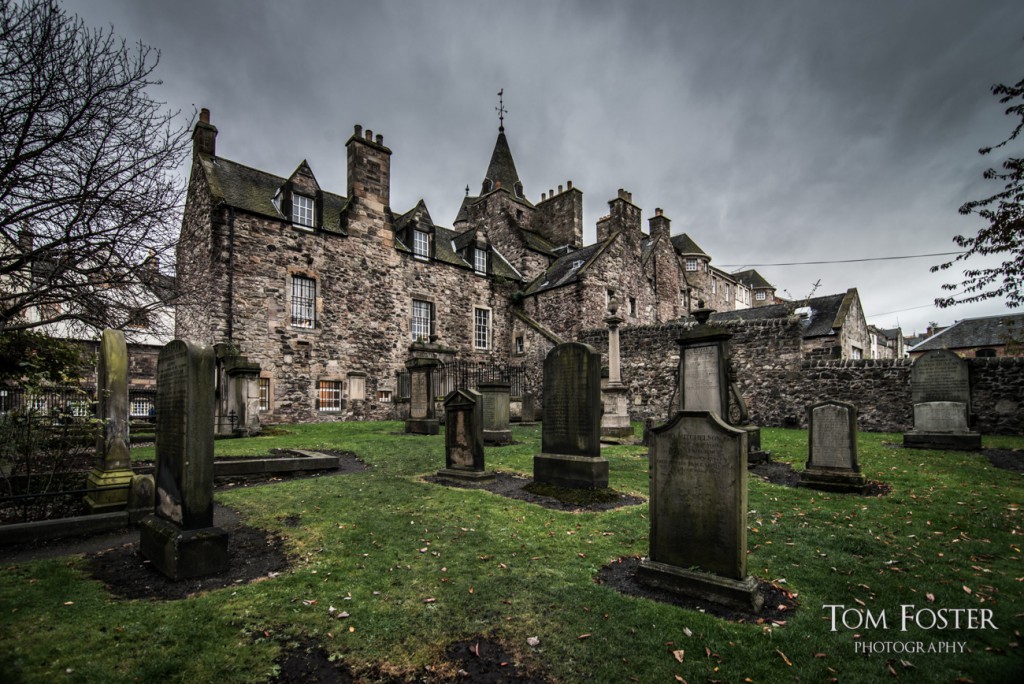 The Tolbooth is an interesting building from all angles, not just from the front! Head into the Canongate Kirkyard and you can get an interesting shot of the rear of the building such as this one. I would be a bit careful about doing this at night if alone as I find it is a bit creepy after dark but maybe that's just me!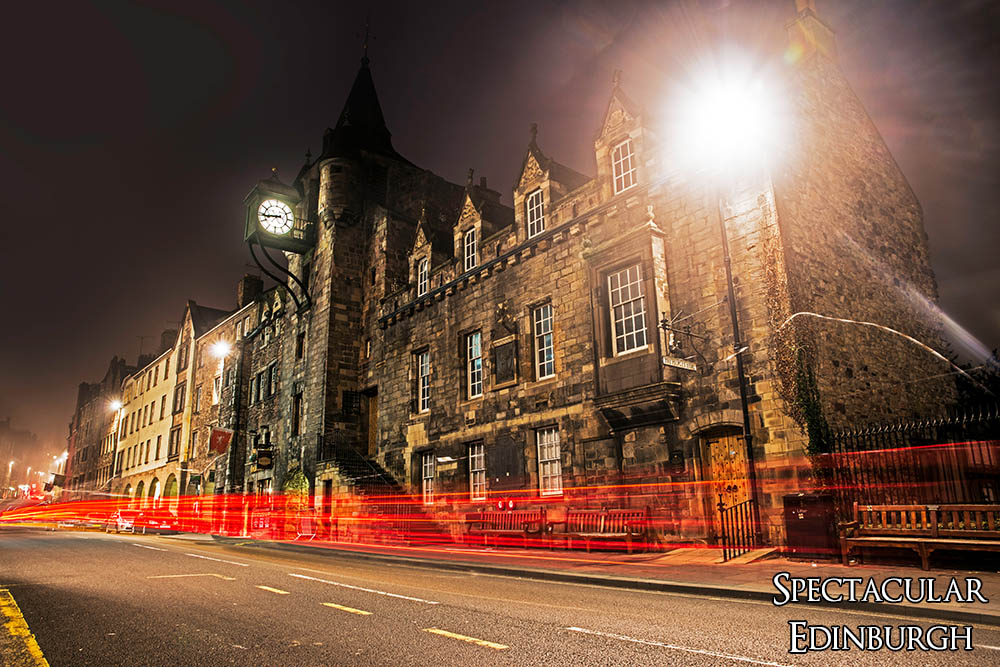 Being on the Royal Mile, there are many opportunities to get light trails of cars and traffic passing by the Tolbooth, such as in this photo.
---
For more information on the Canongate Tolbooth please check out the link here. If you like this post please let me know in the comments below! What is your favourite building in Edinburgh?