There are some views of Edinburgh that are photographed time and time again. They are the views that every tourist has probably seen when they visit Edinburgh, the views you find in postcards and calendars. However, there are other spots that are perhaps more hidden or less visited…and maybe not even known about by the majority of people living in Edinburgh, never mind the tourists! Hopefully some of these at least will be new to you!
---
The Innocent Railway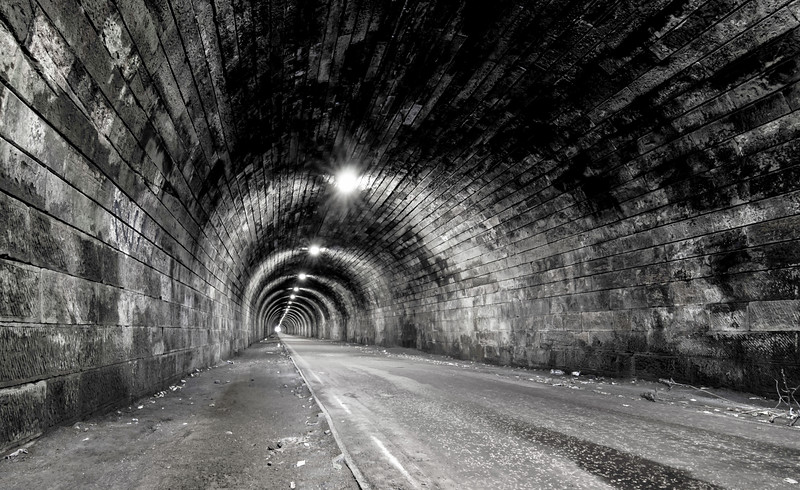 Sometimes the photo opportunity is literally right below our feet and we pass over it without ever knowing about it. One such example is the Innocent Railway Tunnel.
This particular tunnel is believed to be Scotland's earliest tunnel on a public railway and at a bit over half a kilometre long you would think it would be hard to miss! However, I have heard Edinburgh residents surprised when discovering its existence or completely unaware of the tunnel beneath them.
On the edge of Holyrood Park, starting at East Parkside and running South East from there, the Innocent Railway is a hidden gem of Scottish Industrial history and now exists as part of a National Cycle Path.
Take care if you are exploring! I've never had any problems here (or elsewhere in Edinburgh for that matter but obviously stay safe! I wouldn't fancy walking through here in the middle of the night as it can be a bit creepy, best not to go alone!
---
Circus Lane
Stockbridge has a lot to offer in terms of both photographic opportunities and also just places to spend an afternoon. With plenty of nice cafes, pubs, shops and also fantastic architecture, there is much to be explored and much that is often missed.
Circus Lane (pictured) is one of those spots that seems a bit out of place to some extent. A cobbled street, ivy on the old stone buildings…and right in the heart of the city! Pretty odd when you think about it! Still, it's places like this that make Edinburgh such a great city to live in, with so much history and always something new to be discovered!
Update: Circus Lane is probably not quite so 'hidden' as when I had originally written this article as it has been understandably very popular with photographers and tourists, you'll see a lot of photos of Circus Lane on Instagram for instance!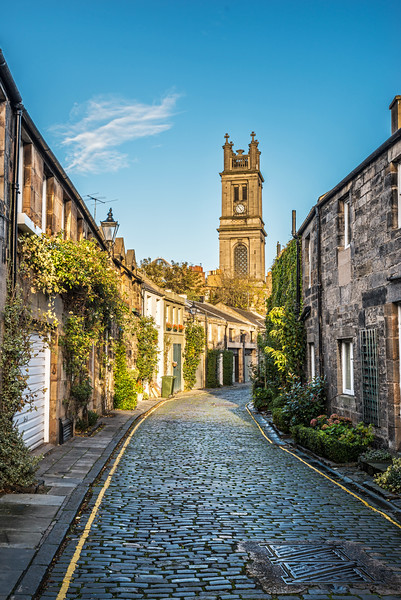 ---
Dean Village and the Water of Leith
Maybe not necessarily very hidden as such but I'm still surprised how even locals don't know about Dean Village. Dean Village and the Water of Leith make a fabulous walk, all the way from the Shore at Leith up to Balerno and well worth it if the weather is nice! Surprisingly quiet considering how close it is to the hustle and bustle of the city centre!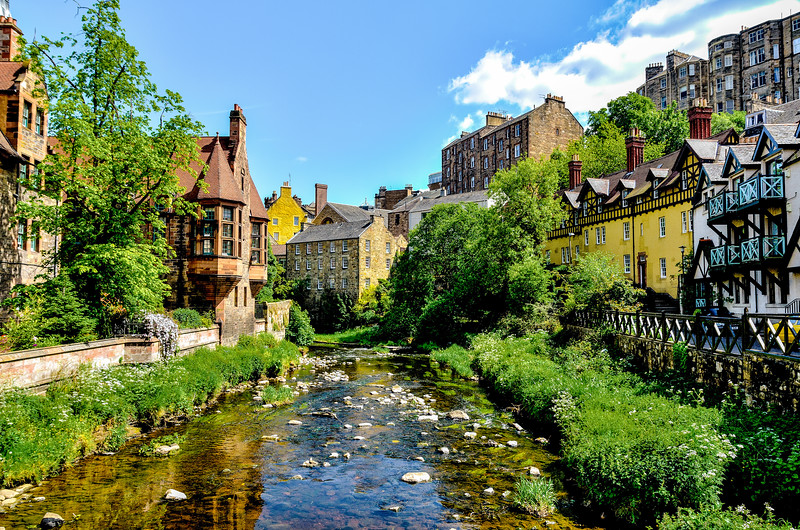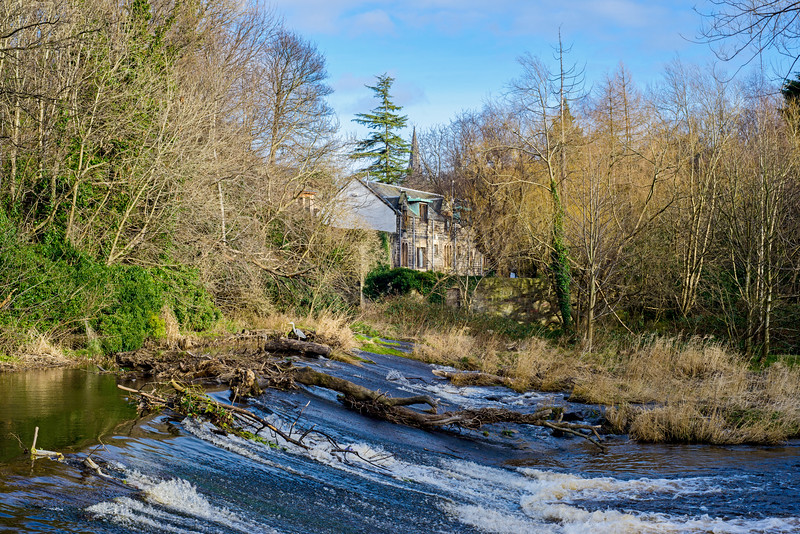 ---
Best Toilet View ?
Now, this next one is somewhere that I would say that at least 50% of all the people that live in Edinburgh will probably never see. This is because it's taken from the men's bathroom on the 5th floor of House of Fraser at Edinburgh's West End…the end cubicle to be specific!
It's a shame in a way because it's a nice view and short of braving the men's toilets women will never see this view except for in pictures! I always feel a bit odd taking photos in settings like this too but still worth it for the picture!
Edit: I've been informed that the end cubicle in the women's toilet has a similarly nice view! Now you have no excuse!​
Please Note: Unfortunately as of the start of 2019 this view is no longer accessible as the House of Fraser has closed, will it be 'one for the history books' or will it be accessible in future?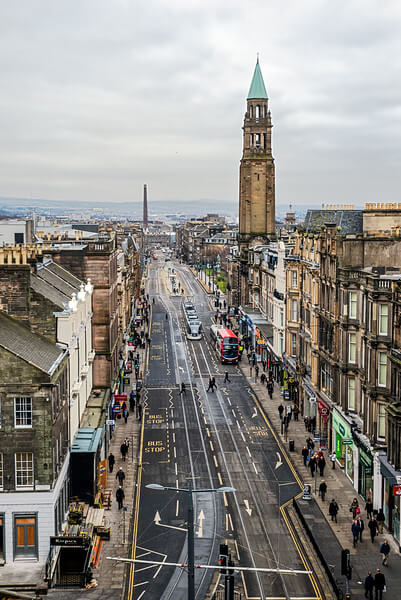 ---
Hope some of these spots were new to you! If you have any other suggestions of places that you consider 'hidden' or less known about then feel free to send me a message or comment below! Thanks for reading!